Sara
Sara is the Operations Manager at the Brace Space. She has tremendous work ethic and with her organizational skills and her experience, she keeps everything going smoothly and efficiently at our clinic.
Coming from a customer service background, she ensures that every patient has a wonderful experience from the start of their consultation to the end of their treatment. When she isn't working with us, Sara is a freelance Makeup Artist and a lifestyle blogger. She enjoys spending time with her family, friends and fur babies.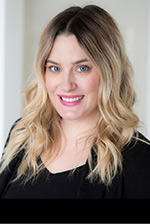 Wanda
We are thrilled to have Wanda on The Brace Space team! She absolutely loves people and is passionate about everyone having the best experience. She has many years of customer service experience in the aviation and food and beverage areas. She has a sunny and super kind personality and upon walking into the office she will immediately make you feel welcome. Wanda makes her home in Bedford and is very involved in her community. When she is not at the office, and it is not times of Covid, you can see she and her husband supporting their children from the sidelines of soccer games or shuttling them to the many activities they are involved in.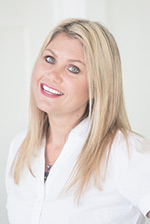 Jessika
Jessika had an interesting start at our clinic! Having recently moved to Nova Scotia from Edmonton, Alberta, she came in as a Mom with her son to The Brace Space, and within a week we hired her as a receptionist! Talk about first impressions! She is the complete package, she loves people, is a great team member and is fun to be around. She came to us with many years of great office experience. She and her husband have two children, and during non Covid times, her son played hockey in Bedford and her daughter did figure skating. Her hobbies include crafts, decorating and doing some shopping!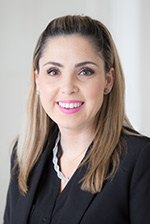 Jacqueline
Jacqueline is a beautiful new face that you will see as you enter our clinic. She has a personality plus for meeting patients and making them feel comfortable. She was trained as a registered dental assistant, and worked as an Orthodontic Assistant for 7 years, before joining our sister clinic, Stuart Davidson Orthodontics, last year in reception. We are thrilled that she was able to make the move over to The Brace Space, as she is a tremendous asset to our team. With her knowledge and her passion to make people smile and laugh, she brings joy to our patients. When she is not at work, she loves to spend time with her friends and her family; her husband of 6 years and 3 small children! She loves animals, camping and sports.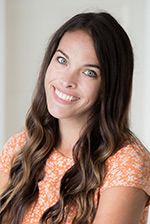 Tamara
We are so excited that Tamara has joined our clinic as Treatment Coordinator! She graduated from the Registered Dental Assistant program at NSCC-IT in 1999. Since then she has had a diverse and interesting dental career. She has seen all sides of working in a clinic, having worked reception, chair side, Treatment Coordinator and has also seen the sales side of things having worked in dental sales for 6 years. She found her passion for orthodontics while working in Alberta, where she was a valued team member for 10 years. Tamara recently returned to Nova Scotia to be closer to family and we feel so fortunate that she has made the decision to join our team. Everyone is inspired by her positive energy, passion for and knowledge of orthodontics and professionalism. In her free time Tamara loves to spend time with family and friends.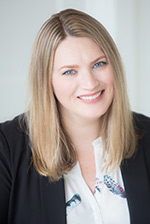 Tiffany
Tiffany is a registered dental assistant and currently taking part in the Academy of Orthodontic Assisting program. She graduated NSCC in 2013 and joined our team in October 2015. She has an extensive background working within customer service which makes her an asset to not only our team but our patients as well. She enjoys traveling and spending time with her family and friends.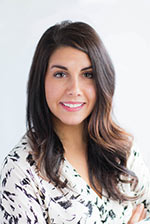 Kayla
Kayla is a Registered Dental Assistant who graduated from NSCC. She joined our team in September of 2017. Kayla recently completed the Orthodontic Assistant program and is now a Certified Orthodontic Assistant. She is a very dedicated and hard worker, and loves a good challenge! Kayla resides in Enfield and enjoys spending time with friends and family and her beautiful Bernese Mountain dog, Oden. In her spare time you will find her out hiking trails in the great outdoors, snowboarding and going for drives in her Jeep!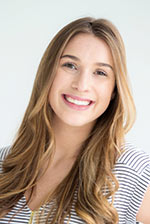 Kara
Kara graduated from NSCC with a Dental Assisting level 2 license and has 5 previous years of experience in Orthodontics. She is a hard worker and you can always count on her to be there when anyone needs help. She grew up in the Halifax area, and now makes her home in Sackville, with her husband, her two small children and 3 dogs. In her spare time she enjoys being with her family and going to the gym.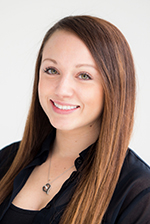 Breagh
Breagh graduated with honours from Oulton College in Moncton, in 2015, as a Registered Dental Assistant. Since that time she has worked as a dental assistant in general practice and she has now made the step to pursue her career as an orthodontic assistant. We are so happy she did, as she loves working with patients, putting them at ease with her graciousness and expertise. She enjoys her free time with family, and her particular specialty is being super auntie!
In her spare time Breagh spends time camping, at washer toss tournaments, and with her horse Cash and his sidekick June the goat.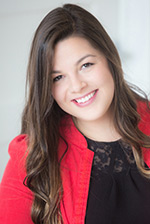 Lindsey
Lindsey first joined our Stuart and Davidson Orthodontic team shortly after graduating from Dalhousie University with a Diploma in Dental Hygiene in 2018. We are so happy that she has now been able to join us at The Brace Space. She is a talented assistant and knows how to make patients feel comfortable and happy. Out of interest, she also holds a Bachelor of Commerce from Dalhousie and has many years of customer service experience. She grew up in Tatamagouche and loves going back to visit family and friends as often as she can. She enjoys camping, snowmobiling, hiking, traveling the world and playing with her new Golden Retriever puppy, Marlow!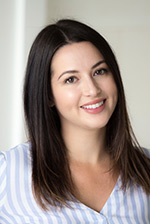 Jessica
Jessica attended Dalhousie University and then went on to pursue Dental Assisting at NSCC. Shortly after graduation we were fortunate to be able to welcome her to our Stuart and Davidson Clinic and shortly after that she made the move to The Brace Space! She always works with a positive attitude and exceptional skill level and our patients love her. Her compassion for others make her a dream come true. In her free time, Jessica enjoys spending time with her boyfriend and their friends. She enjoys the outdoors and going fishing!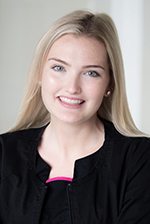 Shelley
Shelley joined our team in 2014. She graduated from the Dalhousie Dental Hygiene Program and brings many years of orthodontic experience to our practice. She grew up in Cape Breton, but has been a long term resident of Halifax. She loves spending time with family and friends and traveling. Shelley is actively involved in her community and loves being a hockey mom!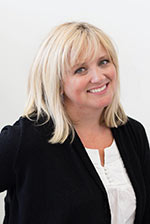 Allison
Allison attended Oulton College in Moncton to become a dental hygienist. She has been immersed in dentistry since she was a baby as both of her parents are dentists. Not only is she a skilled hygienist but also her gentle manner and her beautiful smile help create a relaxed and welcoming atmosphere to every patient she meets. She and her fiancé have a little 2 year old daughter and 2 fur babies. She is newly engaged and we wish her well as she prepares for her big day! To unwind, Allison's favourite things to do are to curl up with a good book or finding new recipes to try!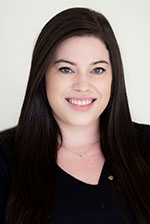 Sara
You first met Sara as one of our Dental Assistants when we had recently opened The Brace Space in 2015. She loved her work, but then decided it was time to head back to school. Two years later she graduated from the Canadian National Institute of Health in Ottawa, as a Dental Hygienist. At the moment she finished, we had a position open up and we were thrilled when she made the decision to join us once again! She is the kind of person that everyone would love to have on their team! In her free time Sara loves to go to the gym, play ringette, socialize with friends and care for her 2 Boston terriers!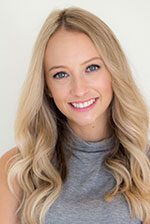 Jo
Jo is a new addition for The Brace Space since the pandemic. With new procedures in place we needed a few extra hands to make the patient experience a smooth one. And what a great addition she is to our Orthodontic hygiene team! Jo grew up in Halifax and graduated from Dalhousie University in 2019. Her gentle mannerisms and her attention to detail, help put patients at ease and make their experience here the very best. When she is not at work she loves to hike, read and travel!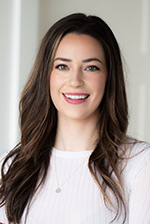 Shari
Shari continues to motivate us with her commitment to strive for excellence. She has been a valued member of our team for over 14 years. Having completed the Orthodontic Assisting Course and having over 27 years of dental experience, Shari brings expertise and experience to her role as Business Manager at The Brace Space. Outside of work, Shari enjoys golfing, is passionate about long distance running and qualified for the Boston Marathon in 2014, 2016 and again for 2019!!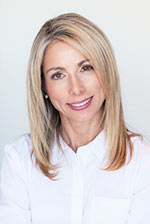 Christa
We welcome Christa to our clinic! We are lucky that she has come to The Brace Space as she comes with a world of experience in the dental lab scene. She has spent the last 25 years as a dental technician. Of that time, she has spent the last 16 years working in oral cancer, in a prosthodontics office. Designing in the lab complements Christa's passions perfectly. She loves art, creating with her hands, crocheting, growing things and in all these activities, she is the master of paying attention to detail. The work that she produces in the lab is second to none.
Christa loves to spend time with her friends and family. She and her husband are kept busy with 2 boys and one Miniature Schnauzer. For extra fun, Christa loves to ski, take family vacations or kick back to watch a movie.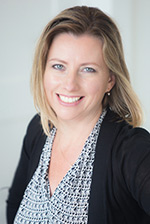 Anita
Anita is one of our marketing and information specialists who brings her photographic and artistic flare to the practice. Besides working in the Orthodontic industry, Anita is very busy using her photographic skills. She also enjoys spending quality time with her four children and eight grandchildren.