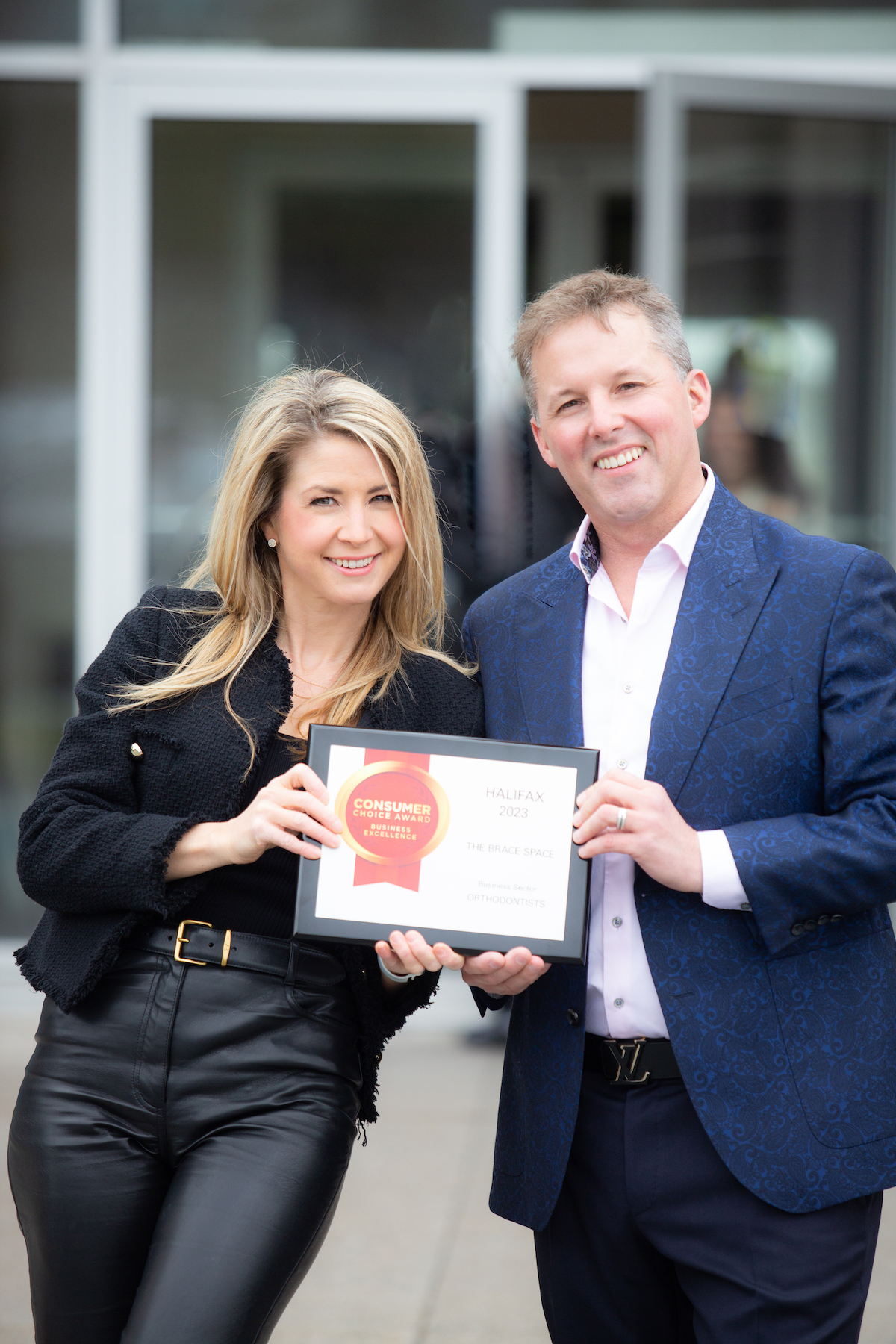 Look right here in your community, as the Brace Space has been chosen top Orthodontist in the Halifax area by Consumer Choice of Canada for the 11th successive year!
The Consumers' Choice Award, an initiative of the Consumers' Choice Institute in Canada, recognizes businesses across the country that are chosen as best in class. They are selected by two groups of consumers — from the general public and from the business community — via an open-ended survey.
The Brace Space is both honored and excited to have been awarded this highly prestigious top Orthodontist designation by Consumer Choice for this, the 11 consecutive year! They do not take it lightly, but rather use it as an opportunity to try even harder to live up to the expectations that one would expect from them having received such an award.
One of the reasons The Brace Space remains the favorite of customers in the region is that it's rooted in the community. They are locally owned and operated and are avid supporters of the community in which they live.
Their Orthodontists, Dr. Dan Stuart, Dr. Sarah Davidson and their team of welcoming and knowledgeable professionals, work hard to keep everyone smiling! From the moment patients step into any of the four Orthodontic clinics, in Bedford, Dartmouth, Halifax or Sackville, they can expect to be well informed and treated with kindness and expertise.
Although historically it has been mainly children who were treated with braces, with newer technology and a greater understanding of the importance of longevity of teeth, as many adults are being treated now, as children.
With the introduction of 3D custom digitally printed LightForce braces or the new style of scanning that eliminates the use of goop for impressions, or using Invisalign, there is no question that having Orthodontic work has become a really wonderful experience. The Brace Space is committed to being leaders in Orthodontics so that the newest technology can be brought right to your doorstep.
Patients can get free consultations without any referrals. They are offered interest-free financing with flexible payment plans and family discounts. There is also direct bill insurance at The Brace Space.
Many people have a level of anxiety and questions upon arriving at any new office, but The Brace Space works hard to keep everyone comfortable, informed, and excited in this journey that they have chosen to take.
The results speak for themselves. Their patients leave smiling, and confident and in the case of adults, wishing they had done this years ago.
The Brace Space would like to thank Consumer Choice Award for this recognition. It helps reaffirm that they are doing the right things and it gives consumers the comfort in knowing that they have chosen well.