Our Patient Friendly Check List
we raise our family in, and work and support our communities
7 time Consumer Choice Award winner
Diamond Invisalign provider
Board Certified Orthodontists
free consultations / no referral needed
interest free financing
flexible payment plans
direct bill insurance
braces and Invisalign for all ages
family discounts
app friendly with on line appointment booking
our lip balm is the bomb!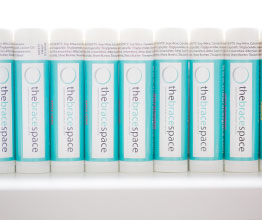 Our Amenities
The Brace Space Play Space
Our Brace Space Playspace definitely sets us apart! It's a room dedicated to having fun and relaxing before or after appointments! Often when parents have several children in for their appointments it is a popular spot as well!  We have iPads, Sony Playstations, Xbox 360s, an interactive light wall, magazines, coffee, tea, hot chocolate and a huge digital touch screen to play on. And, you will feel like you are in Times Square, New York. Stop in and see it!
Beverage Centre
We have complimentary coffee, tea, hot chocolate and bottled water for you to enjoy while you wait.
Work Space
If you wish to do some work on your laptop, we have a dedicated business area with free wireless internet access.